Webinar: Building Trust in Elections
Building Trust in Elections: Lessons from 2022, Best Practices, and Resources for Election Officials
Led by Thessalia Merivaki and Mara Suttmann-Lea, based on their research under the Learning from Elections project, and hosted by the MIT Election Data + Science Lab.
This webinar brought together researchers, election officials, and organizations dedicated to supporting the work of election officials for a series of panels reflecting on lessons learned about voter education and outreach during the 2022 midterm election cycle. 
Panels featured an analysis of trust-building practices used by election officials during the election cycle, a discussion with select officials about their experiences using social media for voter outreach, and spotlight resources available for officials to develop, share, and learn from one another's communication practices.
Watch Now
The webinar was held on July 28, 2023, from 11:00am-2:00pm, EDT. We are pleased to offer a recording of the proceedings, which is available on our YouTube channel or below. 
Program Details
Session 1. 11:00am - 11:45am ET 
Lessons from 2022: How election officials used social media to build trust during the 2022 election cycle.
Panelists: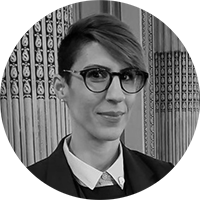 Lia Merivaki is an Assistant Professor in American Politics at Mississippi State University, Department of Political Science and Public Administration and a member of The Carter Center's U.S. Elections Expert Study Team since September 2020. Her research agenda is situated within the growing field of Election Sciences, which includes the study of election reforms, election administration, voter education, as well as election data transparency and accessibility.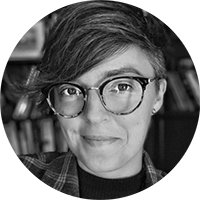 Mara Suttmann-Lea is an Assistant Professor in American Politics at Connecticut College in the Department of Government and International Relations. Their research centers on the role political campaigns, party organizations, and election officials play in shaping the impact of election laws on the American political landscape. Through this lens, they are interested in understanding what shapes public access and attitudes. 
Break. 11:50am - 12:00pm ET 
Roundtable Discussion. 12:00pm - 12:45pm ET 
Telling their stories: Trust-building strategies on social media and beyond.
Panelists: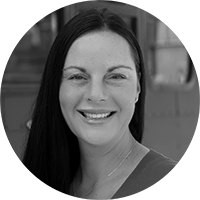 Julie Wise
Election Director, King County, Washington
Julie Wise is the Election Director in King County, Washington. A champion for increasing both accessibility and security, Julie is dedicated to removing barriers to voting, while maintaining accuracy, security, and transparency. She has been a vocal advocate for expanding language access and has been successful in adding four non-English languages to King County Elections' suite of full-service languages. The department now provides ballots, voting materials, all correspondence, customer service, and voter education materials in seven languages. 
Julie has expanded voter outreach and education through the Voter Education Fund, a first-of-its-kind public philanthropic partnership that provides funds and training to community organizations doing non-partisan voter registration and education work in historically marginalized communities.
---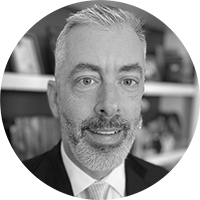 Jeff Danovich
Clayton County, Georgia
Jeff Danovich has led a life of service to others. From his early days as a Program Staff member at the Boys' and Girls' Club of Delaware, to his current work in Elections, Jeff has dedicated his career to making the lives of those around him better. Mr. Danovich joined the United States Army on September 10, 2001 (one day before the 9/11 Terror attacks).  His primary duty was Civil Affairs Specialist. While serving his country, he truly lived up to the Civil Affairs' "Warrior Diplomat" moniker. He and his teammates worked alongside the State Department, NGO's, and indigenous populations to improve the quality of life in areas that have been adversely affected by years of neglect and war. 
During his tour in Iraq in 2004, Danovich's commanders assigned him the additional duty of Battalion Voting Assistance Officer (VAO). Little did he know at the time, this would lead him into a fulfilling career in Elections. His work in elections at the local, state, and Federal levels has allowed countless citizens to express themselves to express themselves at the ballot box.  He is considered to be a Subject Matter Expert in Election Administration and has been recently been named as Elections Assistant in Clayton County, Georgia, where he will specialize in training Poll Workers. 
Jeff is a native of the Philadelphia area and currently resides in Atlanta, GA. In his free time, Jeff enjoys discovering new music, cooking, exercising, and spending time with his loved ones. He is also a Kentucky Colonel, Co-Chair of the Atlanta Chapter of George Washington University Alumni Chapter, member of the Election Verification Network, and a certified International Election Observer (through OSCE/ODIHR).   In spite of everything he has accomplished so far, his proudest achievement is being a dad to his sixteen-year-old daughter and his fourteen-year-old son.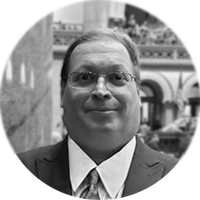 Dustin Czarny
Election Commissioner, Onondaga County, New York
Dustin Czarny is a Democratic Elections Commissioner in Syracuse, NY serving Onondaga County since 2013. He has been an activist in the Democratic party supporting Electioral Reforms in New York for nearly 30 years.  He also serves as Democratic Caucus Chair for the NYS Elections Commissioner Association and often testifies on their behalf to the New York State Legislature on budget and proposed legislation.  He serves as one of New York's representatives on the Elections Assistance Commission Local Governing Board since 2021.  He has also joined Issue One's Faces of Democracy campaign to stress the need for portections and funding for elections from the Federal Government.  Finally he hosts weekly podcasts, candidate, and activist interviews as well as other content on his website dustinczarny.com.
---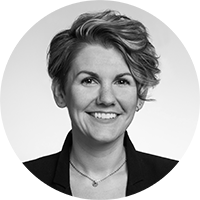 Brianna L. Lennon
County Clerk, Boone County, Missouri
Brianna Lennon serves as the County Clerk in Boone County, Missouri, and is responsible for administering voter registration in addition to all federal, state, and local elections within Boone County. Prior to her election as County Clerk in 2018, Brianna served as Assistant Attorney General in the Missouri attorney general's office and as Deputy Director of Elections in the Missouri secretary of state's office. In addition to serving as Secretary for the Missouri Association of County Clerks and Election Authorities, Brianna is a member of several national boards, including the Bipartisan Policy Center Task Force on Elections and the Council of State Governments Overseas Voting Initiative Working Group.
---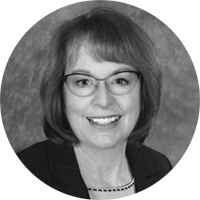 Lori Edwards
Supervisor of Elections, Polk County, Florida
Lori Edwards was first elected Supervisor of Elections in November 2000 and has been reelected subsequently. Before becoming Supervisor of Elections, Lori represented eastern Polk County in the Florida Legislature for eight years. She began her career as a radio news director and then left radio to become a communication consultant. Lori earned her bachelor's degree in Business Administration from Warner University in Lake Wales. She earned CERA certification from the Election Center in cooperation with Auburn University and maintains a state certification for Supervisors of Elections.
Lori is a past President of the Florida State Association of Supervisors of Elections, and remains active in that professional organization. She currently chairs the Florida Certified Election Professional program, an award-winning educational program for election officials and staff.
Session 2. 1:00pm - 1:50pm
Working on the sidelines: Resources for election officials.
Panelists: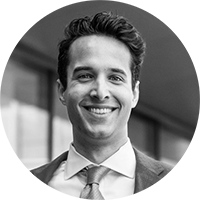 Austin Boral, Civic Roundtable.
Austin Boral is one of the co-founders of Civic Roundtable, a collaboration platform for public service. The platform is purpose-built for state and local election officials to ask and answer questions, share new ideas and best practices, and access technical assistance from their peers and partners. Austin's commitment to serving public servants has led him to work with government agencies and entities at the local (New York City), state (Vermont, New Hampshire), and federal (U.S. Senate, White House, Department of Homeland Security) levels. Austin also spent three years in the public and social sector practice at McKinsey & Company, where he served federal agencies in capability building and organizational transformation. He holds a BA in Geography and Public Policy from Dartmouth College, a MPP from Harvard Kennedy School, and a MBA from Harvard Business School.
---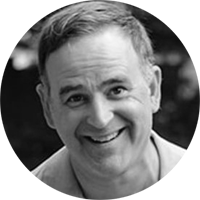 Steve Wanczyk - Protect Our Election.
Steve Wanczyk is a digital advocacy expert with 15+ years in the field - including ten as a founding executive with the DC-based agency REQ - and a passion for productive politics. In 2019, he left the private sector to launch Protect Our Election, a 501(c)(3) nonprofit dedicated to strengthening democracy in America by combating disinformation and providing needed support and services to local election officials across the country. 
Steve's career has straddled the boundary of traditional and new media, with leadership roles in content creation, strategic messaging, production and project management across television, radio, politics, e-commerce, and Internet marketing. He holds an MA in Communication, Culture, and Technology from Georgetown University and lives in Virginia with his wife, two kids, and the flux capacitor he keeps in the garage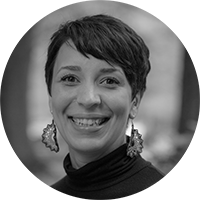 Avery Davis-Roberts, The Carter Center.
Avery Davis-Roberts manages the Center's work on U.S. elections, as well as initiatives aimed at promoting greater political participation of women and youth in Zambia. For many years, Davis-Roberts led the Center's Democratic Election Standards project, which developed the criteria by which observers assess a democratic process, and she continues to coordinate the Center's efforts on the Declaration of Principles for International Election Observation. She managed the Center's collaboration with the U.N. Office of the High Commissioner for Human Rights to develop the Human Rights and Election Standards Plan of Action. Davis-Roberts has developed several handbooks and methodological tools for election observation and assessment and has written numerous articles and book chapters on elections, election administration, and election assessment. She has worked on Carter Center election observation missions in Asia, Africa, North America, South America, and the Middle East. She gained her undergraduate and graduate degrees from the School of Oriental and African Studies at the University of London.
---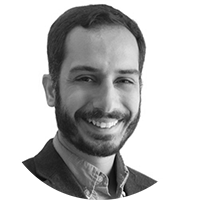 Omar Parbhoo, VoterCast.
Omar Parbhoo is the Managing Director of Civic Engagement at ideas42, where he applies behavioral insights to promote inclusive and sustained voter participation in the United States. His work ranges from conducting foundational research on the environmental and psychological barriers to voting to developing solutions that support election officials, civic nonprofits, and other partners in the voting space. Omar serves on the steering committee for National Voter Education Week and on the board of ioby, a hyper-local civic platform. Previously, he served as a Senior Advisor at the U.S. Department of State, providing strategic guidance on post-conflict economic and democratic reform. Omar received a Bachelor's degree in Electrical Engineering from Louisiana State University and a Master's in International Economics from the University of California, San Diego.