Survey of the Performance of American Elections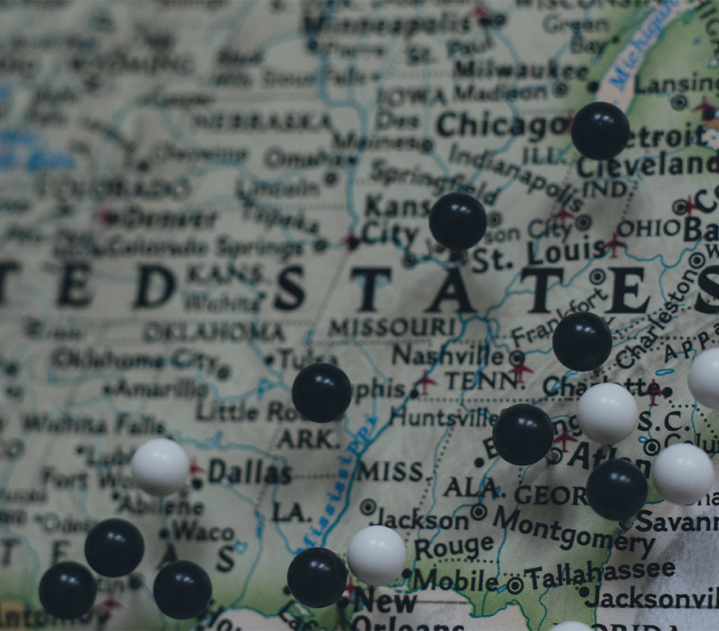 View all projects
Introduction
The Survey of the Performance of American Elections (SPAE) is the only public opinion project in the country that is dedicated explicitly to understanding how voters themselves experience the election process. In doing so, it provides a comprehensive, nationwide dataset at the state level documenting election issues as experienced by voters.
In general, the questions in the SPAE focus on three broad issue areas:
Voting that takes place outside of a polling place (absentee voting, for example)
Voter behaviors and experiences that states often track in different ways, like turnout
Voter attitudes toward their own experience with voting (regardless of whether they cast an absentee ballot or voted at a polling place)
2022 Report + Data
The SPAE once again collected data on voter experiences in 2022. We are proud to launch the full dataset, as well as our analysis. Click below to read the topical report, "How We Voted in 2022," by our founding director, Charles Stewart. (Or, click here for a short summary of the report.)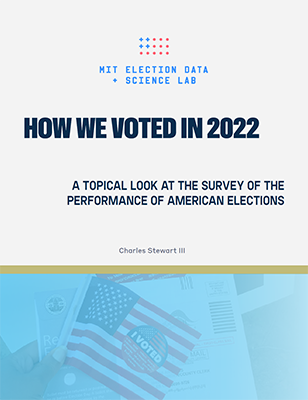 Interested in reading the 2020 topical report? You can find it here.
To access the 2022 questionnaire and dataset, please visit our Harvard Dataverse by clicking below:
About the SPAE
The SPAE has been conducted after each federal election since 2008, when it was launched by the Pew Charitable Trusts. On the Wednesday morning directly following Election Day, it's sent out across the US. A total of 200 registered voters in each of the 50 states (as well as Washington, DC,) are interviewed. This sample size makes it possible to paint a more accurate portrait of voters' experience in each state, as well as chart any effects of changing election laws on a state level. It also allows us to make comparisons across state lines.
In 2017, management of the SPAE and its data passed to the MIT Election Data and Science Lab, which is dedicated to the nonpartisan application of scientific principles to election research and administration.
Explore All Years of the SPAE
To explore and download the data from previous iterations of the SPAE, follow the link to the survey's Dataverse below. You'll also find past reports that provide summaries and analysis on the survey.
Click below to explore the SPAE: